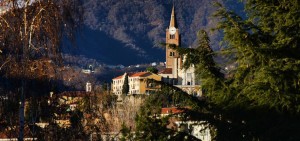 EVS Opportunity for Young people from Hungary in CSD Diaconia Valdese in Luserna San Giovanni, Italy
Volunteer for 11 months in 2017-2018 (starting August 28, 2017) with CSD Valdese
/>CSD Diaconia Valdese has opened a call for applications for Hungarians between 18 and 30 to participate in a European Voluntary Service (EU Erasmus+ program) project in Luserna San Giovanni, Italy. The project offers diverse learning opportunities, and work in assisting elerly people. The program encourages volunteers to express and to realize their own ideas and initiatives during the service! The program is fully covered, providing room, board, health insurance, language course and monthly pocket money. The volunteers will attend the seminar organized from the Italian National Agency and two international seminars organized by Phiren Amenca Network.
The call for applications is open for Hungarians between the age of 18 and 30 years. For further questions do not hesitate to contact us.
Send your motivation letter, CV, and Phiren Amenca application form to Anna Daróczi at anna.daroczi@phirenamenca.eu with the subject line: "EVS application: CSD Valdese".
You can find further information about this voluntary service project in the info pack.
DEADLINE: ASAP
FURTHER INFO ABOUT CSD DIACONIA VALDESE:
Contact volontariato@diaconiavaldese.org
Visit www.diaconiavaldese.org
CSD Diaconia Valdese, is the social organization of the Waldensian Church in Italy (www.chiesavaldese.org). Foreign young volunteers are involved in every local structure: in total about 40 volunteers from EU and other countries. CSD Diaconia Valdese is member of Eurodiaconia (www.eurodiaconia.org) and of the European Diaconal Year Network (www.edyn.org).
EVS (Európai Önkéntes Szolgálat) lehetőség magyarországi fiatalok számára Olaszolrszágban a CSD Diaconia Veldese szervezetnél, Luserna San Giovanniban!
Legyél önkéntes 11 hónapig, 2017 augusztus 28-tól Olaszországban!
A CSD Diaconia Valdese 18 és 30 év közötti fiatalok jelentkezését várja Magyarországról EVS (EU Erasmus+ progam) önkéntes szolgálatra az olaszorszégi Luserna San Giovanniba. A projekt keretében a fiatalok változatos tanulási lehetőséghez juthatnak idősek ellátásában. A fiatalok kifejezhetik és megvalósíthatják saját ötleteiket a szolgálat ideje alatt. A szolgálat alatt (11 hónap) az önkéntesek szállása, étkezése, egészségbiztosítása, nyelvtanulása biztosított, és havi zsebpénzben is részesülnek! A 11 hónap alatt a fiatlok részt vesznek az olasz Nemzeti Iroda által szervezett, valamint a Phiren Amenca Hálózat két nemzetközi képzésén.
A felhívásra 18 és 30 év közötti romák jelentkezését várjuk Magyarországról. Ha további kérdésed van, vedd fel velünk a kapcsolatot!
A jelentkezéshez küldd el motivációs leveled, és a kitöltött Phiren Amenca jelentkezési lapot (http://phirenamenca.eu/wp-content/uploads/2013/12/Phiren-Amenca-Volunteer-Application-Form-2013-2014.pdf)  Daróczi Annának az anna.daroczi@phirenamenca.eu címre június 28-ig. A levél tárgyába ezt írd: "EVS jelentkezés: CSD Valdese".
A csatolt angol nyelvű pdf tájékoztatóban (http://phirenamenca.eu/wp-content/uploads/2017/04/Info-Pack-Asilo-Luserna-S.Giovanni.pdf) további információt találsz.
Határidő: minél hamarabb
További infotmáció a CSD Diaconia Veldese szervezetről:
a volontariato@diaconiavaldese.org email címen, vagy a www.diaconiavaldese.org honlapon.
A CSD Diaconia Valdese a Valdens Egyház olaszországi szociális szervezete (www.chiesavaldese.org). A külföldi fiatal önkéntesek a helyi munkában vesznek részt: összsesen körülbelül negyvenen, az EU országaiból és azon kívülről is. A CSD Diaconia Valdese az Eurodiaconia (www.eurodiaconia.org) és az European Diaconal Year Network (www.edyn.org) tagja.