Deadline 15.04.2013
Description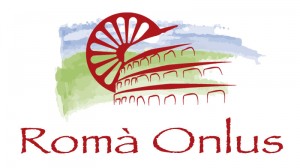 Romà ONLUS currently opened a call for applications for young Roma between 18 and 30 years to participate in a European Voluntary Service (EU Youth in Action program) project in Rome. The project offers diverse learning and service opportunities, including national and international seminars, and active involvement in the Roma youth groups and networks in Italy. The volunteers engage weekly around 30-35 hours in the working fields with children, schooling support, youth work and non-formal education, social work, organization of cultural events or web-design, communication and publicity, depending on the skills and interests of the volunteers. The program encourages volunteers to express and to realize their own ideas and initiatives during the service! The program is fully covered, providing room, board, health insurance, language course and monthly pocket money. Volunteers will be provided with 2 Youth in Action seminars in Italy during their service, and 2 international Phiren Amenca seminars.
The call for applications is open for young between 18 and 30 years who are residents of EU or South-East European countries. For further questions do not hesitate to contact us.
Application
Send your motivation letter, your CV and the Phiren Amenca application form until April 15th, 2013 to  evs@romaonlus.it.
Application form
Download the Phiren Amenca Volunteer Application Form (PDF) here
Dates of the project
01.09.2013 – 31.08.2014
Duration
12 months
Project in EVS Database
http://ec.europa.eu/youth/evs/aod/hei_form_en.cfm?EID=42001156400
Description of the hosting organization
Romà Onlus is an NGO established in 2008, based in Rome and composed by both Roma cultural mediators and non Roma people. Our method is active participation. Our mission is to promote aspects of Roma culture and skills, to enhance Roma history and traditions, to fight every form of discrimination and to enhance the interaction between Roma and non-Roma. Our aim is to support the integration process of the Roma community through projects and activities directed towards the empowerment of Roma and Sinti in different fields such as: education, cultural awareness, social and cultural mediation, support to employment. Romà Onlus devotes a large part of its efforts to long-term empowerment practices such as schooling support and tutoring aimed to improve the access to higher education and the creation of space for youngsters of Roma and non-Roma background. Romà Onlus is a founding member of "Federazione Romanì" (Italian Romanì Federation) and a founding member of ternYpe (International Roma Youth Network) and a member of Phiren Amenca International Network.
Romà ONLUS Italy:
Graziano Halilovic and Irvin Mujcic: evs@romaonlus.it  |  www.romaonlus.it