Phiren Amenca – RGDTS Nonprofit Kft. and the Hungarian Anti-Poverty Network (HAPN) are looking for a full-time office manager and financial administrator for their coordination office in Budapest.  Phiren Amenca is an international network of Roma and non-Roma volunteers and voluntary service organizations creating opportunities for non-formal education, dialogue and engagement in order to challenge stereotypes and racism. The goal of HAPN is to represent people living in poverty and social exclusion. Based on the idea of the "inclusion of people living in poverty", the volunteers and activists of the organisation are made up of experts, as well as people living in poverty, who work together to advocate for people experiencing poverty.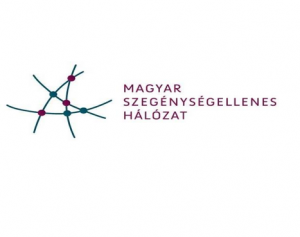 Main tasks:
Financial planning, data collection for project accounting on related tasks, calculations;
Monthly account organisation, scanning documents, settlement of invoices (bank transfers and cash), filing, preparation and consultation with the accountant;
Financial accounts, statistics preparation;
Controlling project budgets and financial administration of international projects in compliance with donor requirements (such as European Commission, Council of Europe, and other international foundations and donors);
Partnership building with suppliers and authorities;
Fulfilling the mission in relation to administrative tasks;
Other office and administrative tasks;
Bank relationship building and banking administration.
Qualifications and requirements:
Professional or higher education (accounting qualification and / or experience in the field is a requirement);
Advanced level of English language skills, Hungarian as working language;
Good knowledge of Microsoft Excel;
Reliable, meticulous, precise work;
Teamwork in an international environment.
We offer: An international and diverse team, diverse tasks, opportunity to develop personally and professionally and bring in own ideas, competitive salary. Full-time job with 40 hours/week.
Phiren Amenca and the Hungarian Anti-Poverty Network encourage in particular Roma to apply.
Place:  Krúdy utca 2, fsz. 7, 1088 Budapest
Application procedure: 
Please send your CV and motivation letter in English and Hungarian to info@phirenamenca.eu until 31 January 2017.
More information: www.mszeh.hu or www.phirenamenca.eu
Download the job vacancy announcement in English or Hungarian (PDF)