Namaste, My name is Deniz Ismaili from Macedonia. I am 25 years old and hold a Bachelor of Public Administration from South East European University in my lovely home town of Tetovo.
EVS was one of the best moments to happen in my entire life because I made the right decision to apply in this 1-year experience far away from my home Macedonia. I wanted a new challenge in my life; something that would change my point of view, future and goals. Finally I got that opportunity after so many canceled applications, to show what I can do and what I can change! I came as an unknown person in Düsseldorf/Germany to the Roma Youth Organization Terno Drom.
Everything was new for me- the town, people, weather and language. I did my volunteer service working with children from immigrant's background from ages 6 to 12 ages in the Youth Center V24. The good thing was that I had experience working with children from my previous job in Macedonia in the school as a  Roma mediator, but the hardest  thing was that I never worked in a foreign language. In the beginning German was difficult but after a time everything came as I planned.
I have to mention that I had the freedom to make actions and initiatives for the Roma community in Düsseldorf, so we made for the first time ever, a flash mob in the most frequented place in Düsseldorf on 8th of April, the International Day of Roma. The name of the flash mob was We Can See You! Can You See Us? It was really important to encourage the Roma youth to not hide their identity, to feel free and safe when they say we are Roma. This was to break those stereotypes and prejudices facing them, to show the other side of the Roma community that was not showed in the publicity.
During my EVS year I learned a lot from German culture, I was invited to many friends' birthday parties, and I met so many friends from Nord-Rhine Westphalia State and am still in touch with them. I now speak good German and maybe I will continue my studies here, but first I need to succeed in the final exam C1.
I was often traveling to various seminars, some of them were here in Germany and others around Europe,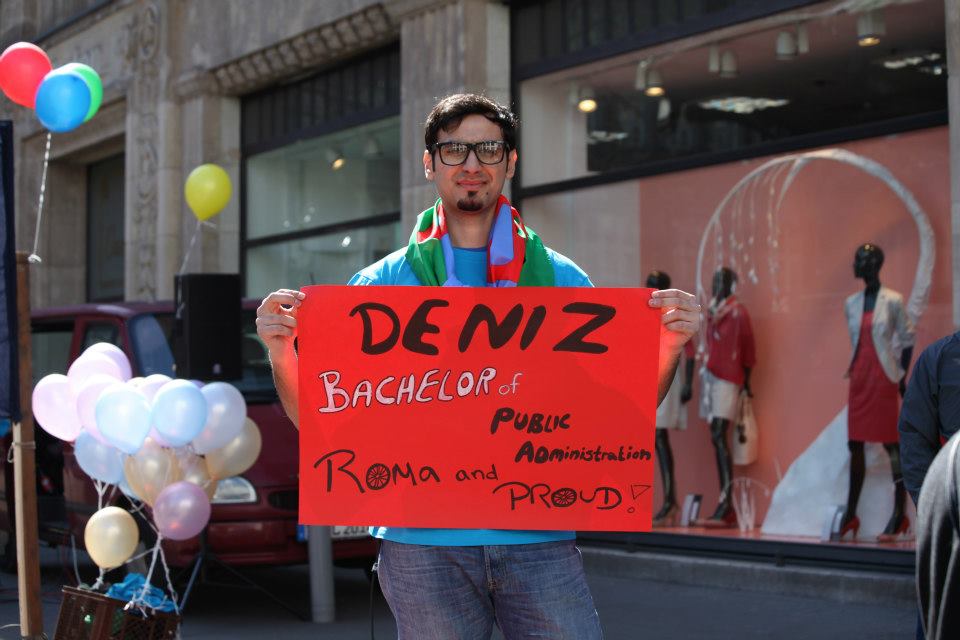 where I had the chance to make presentations on Roma History and Roma identity. Twice I participated in the seminars organized by Phiren Amenca, the second was in my dream country Italy/Firenze "Demystifying Roma" in May last year.
This was only one chapter from my story of what happened in the EVS year in Germany. I am really going to miss many things from this experience. It changed my life and made me more secure and independent. It helped me to make the right decision in the right time and place. I strongly recommended to everyone to apply and make one unforgettable chapter in life.
I am Roma and Proud, with Love, Deniz Ismaili.