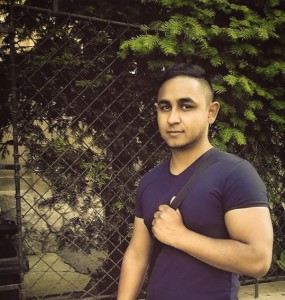 My name is Mario Koszegi. I come from Hungary and I am 23 years old. I am a student 'Geography', with a specialisation in 'Settlement and Development' at the University of Pécs.
Before I joined Roma Active Albania (RAA), I was the head of 'Wlislocki Henrik Student's College'. This union mainly works with Roma university students in Pécs.The student union has in total 40 members. The last two years, I volunteered for several organisations, like Khetanipe Romano Centro. This organisation is active in Pécs and works with young Roma children, who are interested in studying. I also volunteered for the UCCU Foundation, which works with non-Roma students by informing them about the Roma culture, society, identity and problems.
I wanted to join RAA to receive more information and to gain a deeper understanding on the Roma culture in another country than my own. I also want to receive more experience in working with Roma people and to learn Romani language. I want to be a valuable person within RAA and I am very excited to explore this organisation.