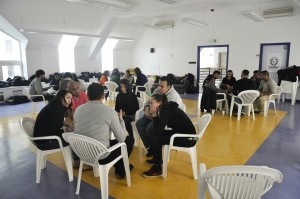 TernYpe – International Roma Youth Network, Phiren Amenca International Network and its partners organised the fifth international youth conference and remembrance event around the 2 August 2014, marking the 70th anniversary of the remembrance day of the Roma Genocide. 1.000 young Roma and non-Roma from 25 European countries participated in the event including 120 young Roma and non-Roma from different parts of Hungary.
The Hungarian participants of the Roma Genocide Remembrance event met in a follow-up seminar on 22-23 November 2014. The educational program aims to engage Roma and non-Roma young people and youth organizations from Hungary in education and remembrance of the Roma Genocide. The seminar aimed to create space for them to share their experiences, as well as to empower and support them to organize educational and awareness-raising activities in their local communities.
The educational program was realized and led by Roma and non-Roma volunteers and the activities included games, experience-sharing and action-planning workshops. The activities took place in the Israeli Cultural Institute, the Bálint Jewish Community House and the KuglerArt Salon. The participants had a discussion with Michael Simmons, human rights activists who talked about his views on the Roma movement and similarities of the African American struggle and the Roma struggle for human rights. In the framework of the seminar, Phiren Amenca organized an open film screening of the 'Judgement in Hungary' documentary about the marathon trial of the unprecedented serial killing against Roma in Hungary and a discussion with the director afterwards. The second evening the participants had the possibiliy to go to Roma bands' (Etnorom, Lásho Lecsó, Romengo) concerts. Phiren Amenca organized a photo exhibition about the international Roma Genocide remembrance event with the support of the Israeli Cultural Institute.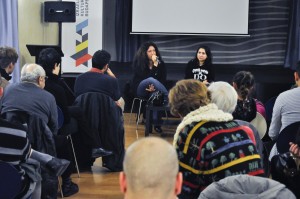 The outcomes of this meeting were action plans for the next year in different communities related to Roma Genocide remembrance and present-day discrimination.  Phiren Amenca is committed to continue this process and to involve the participants in a long-term vision to develop educational strategies about the Roma Genocide in Hungary.