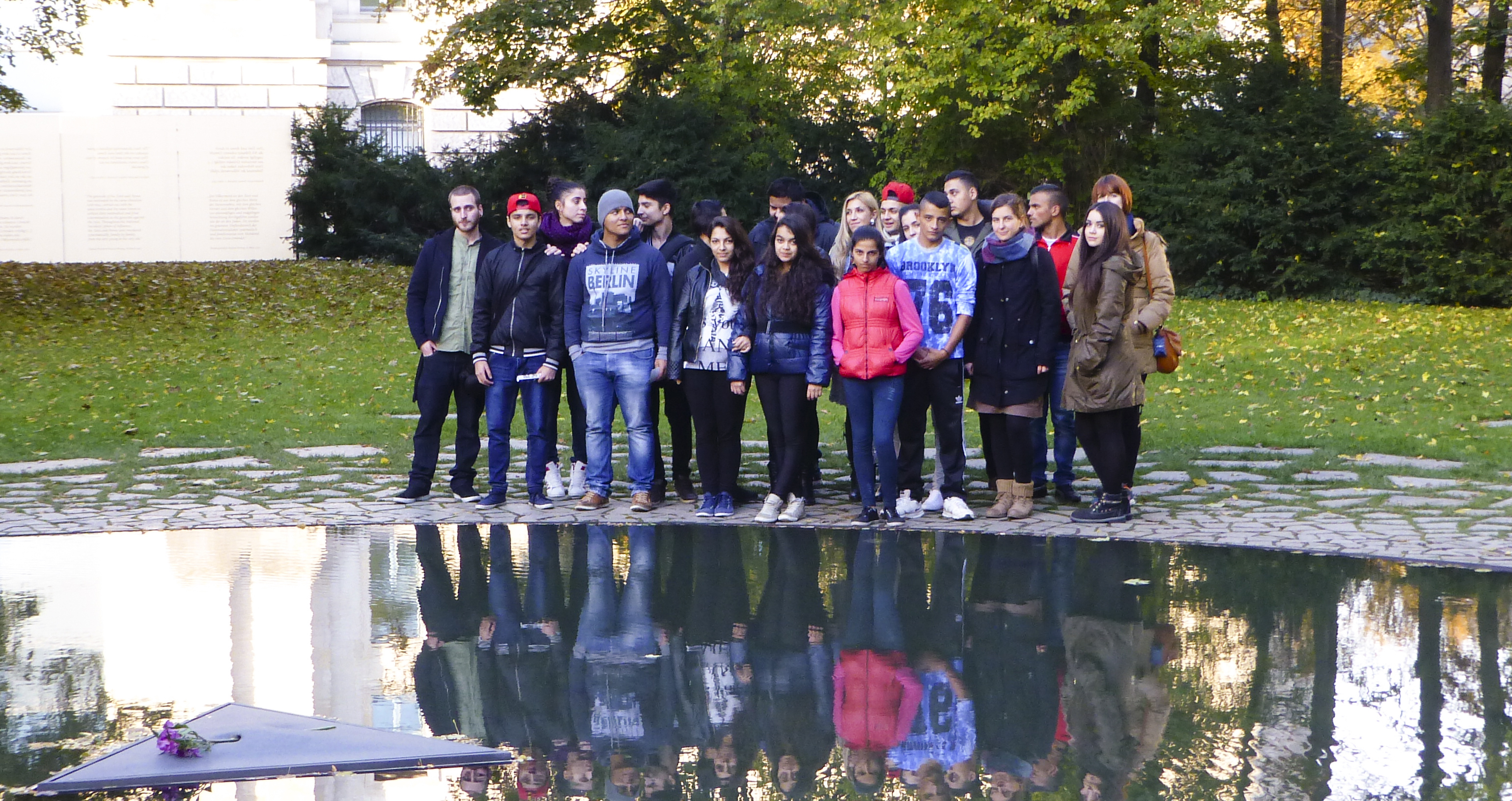 Acting for Roma Genocide Remembrance – German-Hungarian Youth Exchange in Berlin, 18-25 October 2015
Phiren Amenca in cooperation with International Bauorden Germany and Documentation and Cultural Center of German Sinti and Roma gathered 30 young Roma and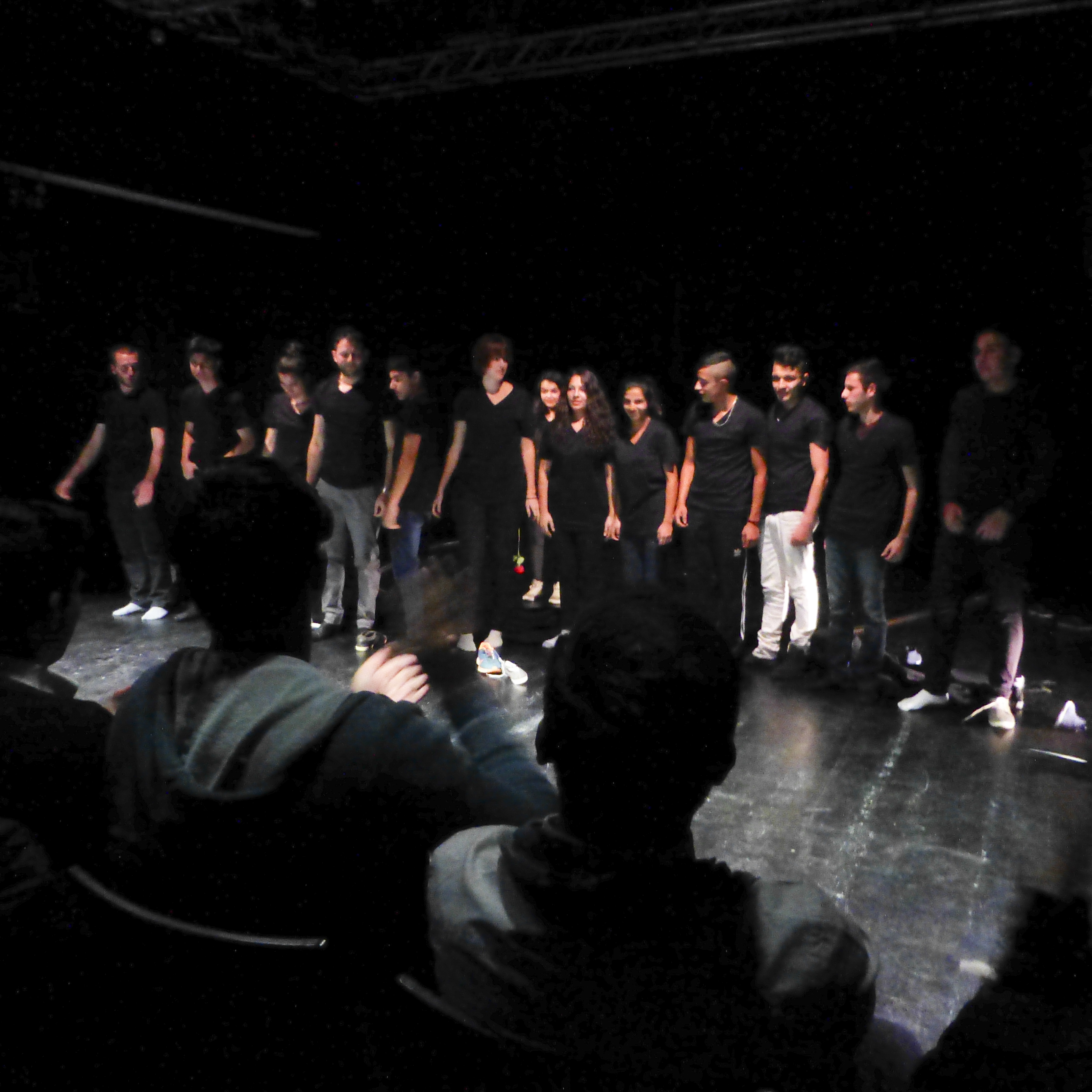 non-Roma from Hungary and Germany for a youth exchange in Berlin in the framework of the 'Acting for Roma Genocide Remembrance' project.
The participants had the opportunity to work together in two art groups throughout the week that focused on the topic of the Roma Genocide and present-day discrimination and racism. The drama group created a performance with the title "Wir sagen NEIN!"  ("We say NO!" ) directed by Nedjo Osman.
The other group was working on an art installation, the title was 'Liberté – Temporary liberty statue for European democratie' inspired by Tony Gatlif: Korkoro movie and Erwin Wurm: One minute statues. André Raatzsch and Era Trammer lead the art workshops where the participants created photos and video performances related to the history and every day experiences of Sinti and Roma.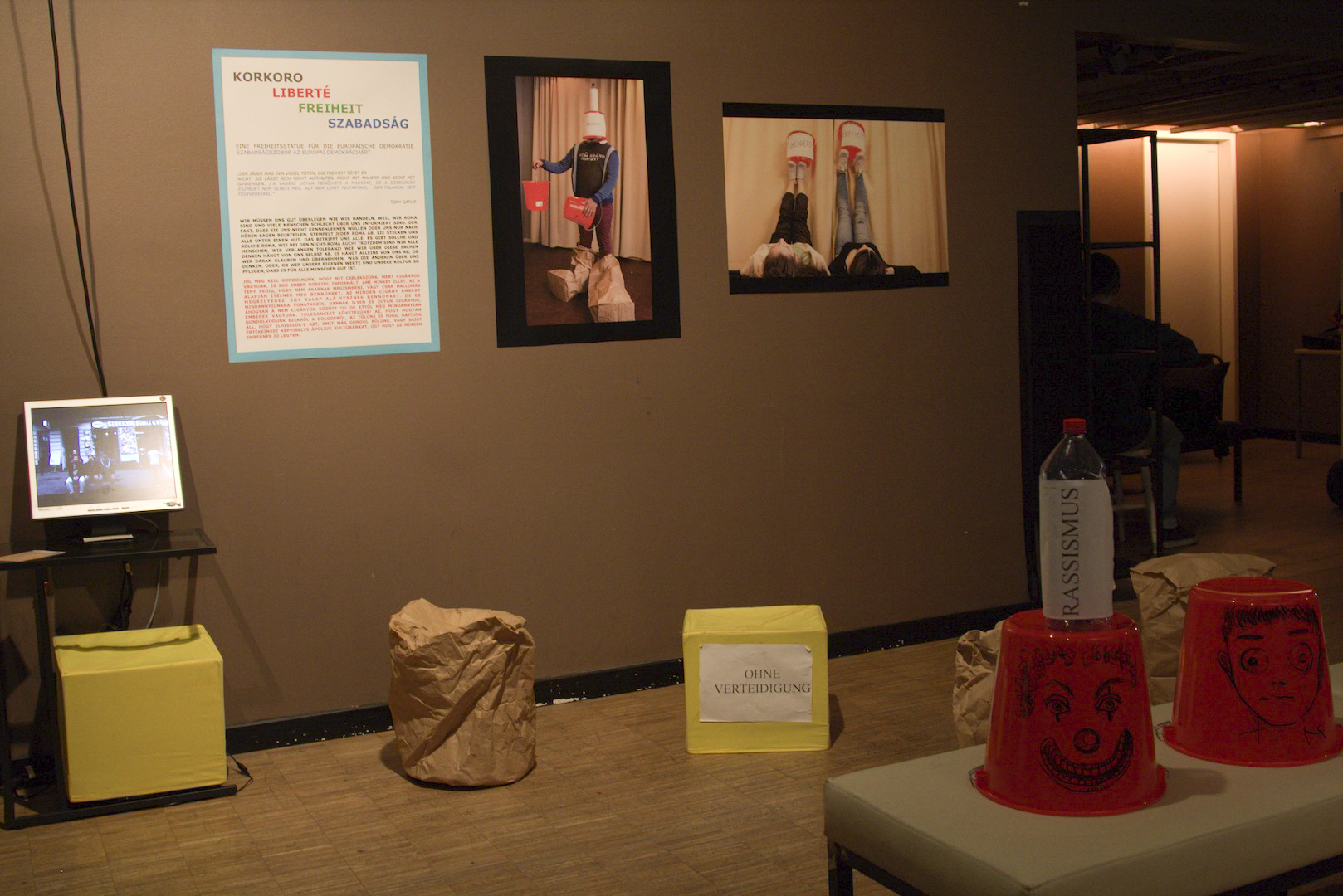 The theatre play and the art installation were presented in the Theatre im Aufbau Haus (TAK) with around 70 spectators on 24th October, the anniversary of the inauguration of the Memorial to the Sinti and Roma of Europe Murdered under the National Socialist Regime.
Besides the art workshops, the participants visited together the Holocaust Memorials in Berlin, the Otto Pankok exhibition, and had a discussion with Mrs. Coralla Lagrenne and Reinhold Lagrenne who are children of German Sinti survivors who shared stories of their family.
The group also had a sightseeing boat trip, a cultural evening with Roma food, music and dances, a mask party with famous jury and the most talented performers as well as dinner and party in a Bulgarian Roma restaurant.
The participants will meet again in a second international youth exchange in May 2016 in Hungary where they will work together again in art workshops on the topic of Romani Resist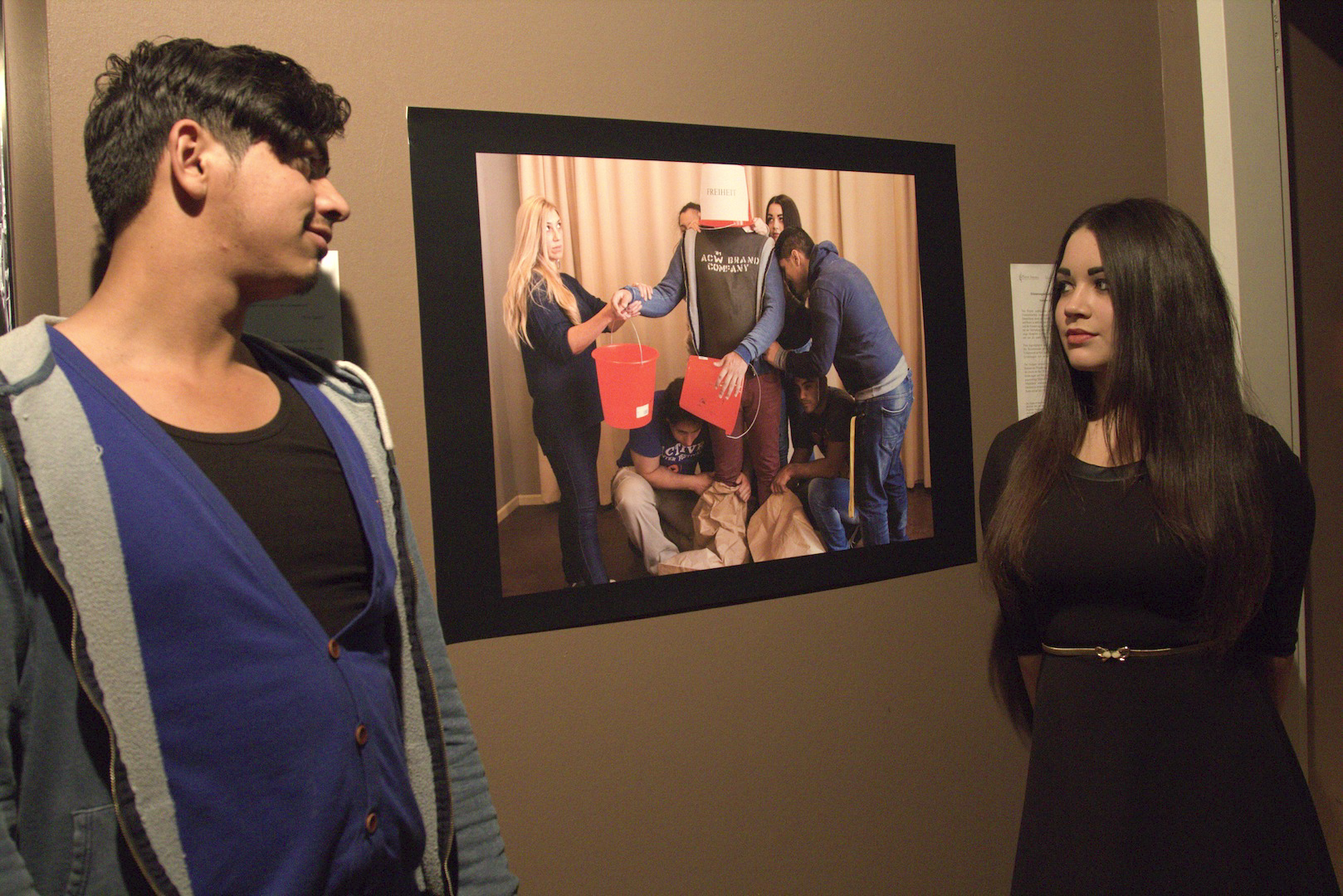 The project is supported by the program "Europeans for Peace" of the Foundation EVZ, the Erasmus+ Programme of the European Union and the German program "Demokratie leben"ance. Between the two international meetings, the youth groups will continue their research about the Roma Genocide in their local communities.
Sara Bianca Constantin:
We are very thankful that we could take part in this seminar. It has been a great experience for us. We learnt a lot of new things about the Holocaust and got many new friends. The program was very good. It wasn't stressful and we had a lot of fun.