The CHAD project aims at addressing intolerance, racism, xenophobia, homo- and transphobia, and discrimination through building the capacities of civil society organisations and their communities in recognizing, identifying, monitoring, and combating hate speech and hurtful speech online through creating an alliance of Roma, Jewish, LGBTIQ, migrant and human rights organisations and communities in Hungary; and bringing the experiences, the gathered knowledge and the results to the European level. Throughout the project vulnerable communities will monitor and analyze online hate speech and hurtful speech in Hungary, but in the next stages, the trainings, campaigns, conferences and working groups will extend the scope of the project internationally.
The objectives of the project are to
build a strong, capable coalition of migrant, Roma, Jewish and LGBTIQ organisations and communities on national and international level;
address the legal limitations of hate speech and advocate for a most extensive definition;
contribute to the disaggregated data collection on hate speech and hurtful speech affecting migrants, Roma, Jewish and LGBTIQ people in Hungary and internationally;
create and disseminate counter-narratives available for organisations and individuals to deploy when facing hate- or hurtful speech;
create a set of tools and methodologies compiled in a form of a toolkit for monitoring and countering hate speech and hurtful speech;
and address the inadequate or missing responses of public bodies, media workers and private companies to hate- and hurtful speech and develop their tools to combat them.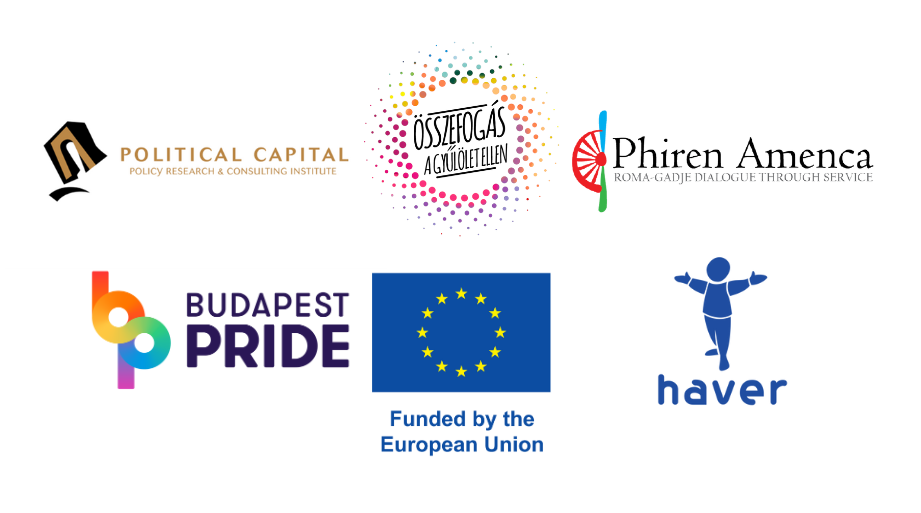 The CHAD project (project nr. 101049309) is funded by the Citizens, Equality, Rights and Values Programme (CERV) of the DG Justice, European Commission and coordinated by RGDTS Nonprofit Llc. in partnership with Haver Informal Educational Foundation, Rainbow Mission Foundation and Political Capital.