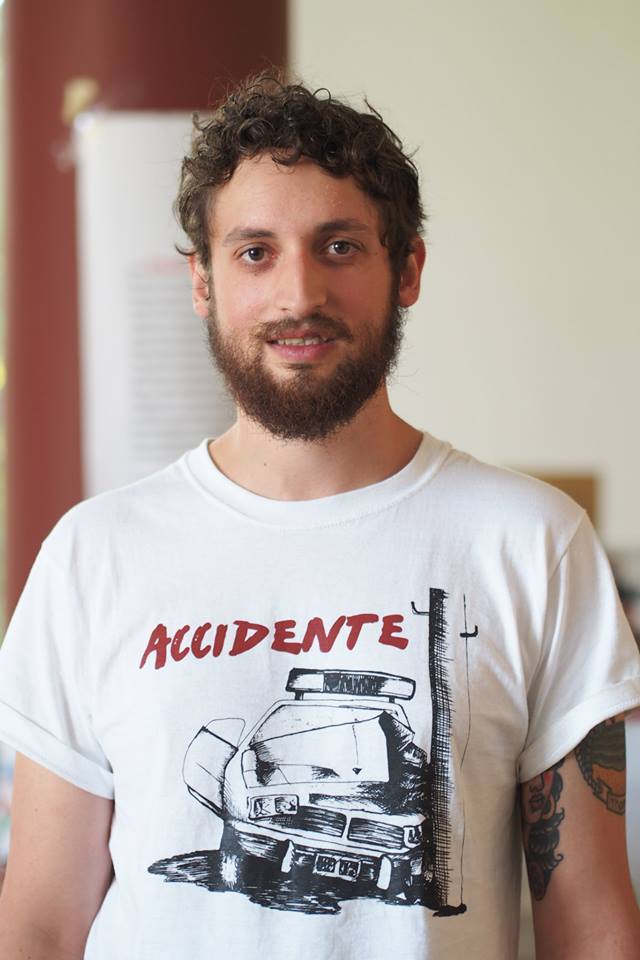 Hello everybody!
My name is José Fernández and I come from a town right in the middle of Andalusia (Spain) called Lucena. I am 27 years old and my educational background is in History and Social Sciences with a special interest in political and social movements. In the past I have participated as a volunteer in several organizations and NGOs working in diverse fields like Roma, Human Rights, Environmentalism…
In 2014 I had the opportunity to participate in the program "European Commission Internship for Young Roma University Graduates" established by Roma Initiatives Office where I had the chance to meet some organizations from the International Roma Civil Rights Movement and that is how I heard about the program Voluntary Service for young Roma with Phiren Amenca.
We live in a society where injustices are present in many instances and quite often we find it hard to fight against them, but I think it is totally worth it to try, because small steps can go a long way. I truly believe in a society organized by values like solidarity, cooperation and mutual support. Right now I am in a position to try and contribute to creating that new society by giving something back. I think that doing EVS is a small step, but at least it's something, so that is why I applied to take part in a volunteer project.
Currently I am doing my EVS with Amaro Drom in Berlin. Amaro Drom is an intercultural youth self-organization of Roma and Non-Roma working on socio-cultural youth work and the strengthening of self-initiative, mobilization, networking and self-esteem of young Roma and their political and societal participation. I am mainly working with the Dikhen Amen team, which is a project working on empowerment and raising awareness about Antigipsyism from the perspective of young Roma.
Doing EVS also has a lot of benefits for you. It is an amazing opportunity that allows you to grow, both in a personal and professional way. Living abroad in a different city with quite a different culture, meeting people with different backgrounds from yours… it is a unique experience that everybody should have at least once in life because it helps you create a bigger picture of the world, opening your mind and making you a nicer person. At the same time, it also allows you to develop your professional knowledge as you acquire new skills and capacities.
So, if you have the chance to participate in an EVS project, I would really recommend it. It is normal to have doubts and fears at the beginning but don't worry because everything is going to be more than all right and trust me, you won't regret it!