I am a volunteer currently at the European Roma Institute for Arts and Culture (ERIAC). Phiren Amenca helped with setting up the volunteering placement at the Institute. I have been planning to have an opportunity to cooperate with the ERIAC for several years, but unfortunately could not find the financial support for it and with the European Solidarity Corps project my dream came true. At the ERIAC I am supporting the work on social inclusion, cultural promotion of Roma, Roma culture, and arts. Moreover, the primary activity is to work on the emancipation of Roma through the means of arts and culture. In this environment, I am facing with tasks ranging from administration to programming, whereas there is the chance to gain the valuable experience I can use in future professional development. Importantly, that I have the opportunity to develop and work on its small projects which are supported by the team members.
This volunteering will help me to get familiarized with the ERIAC organization, the team and realize my future plan to work in full time at the institution after graduation with the aim of using the backgrounds of Art and Cultural Heritage Studies. I am sure that I will bring huge benefits to my nation while working in this area by strengthening and preserving Romani culture.
Nataliia is an artist and Roma activist, born in 1994 in Kremenchuk/Ukraine. Currently, she is completing her MA in Cultural Heritage Studies: Academic Research, Policy, Management at Central European University in Vienna. She holds an MA in Graphic Design from the Kharkiv State Academy of Design and Arts. In parallel with that, she is working as a board member and a Creative Director at the Agency for the Advocacy of Roma Culture ARCA in Ukraine. Also, Nataliia is a National Volunteers Coordinator and Roma Rights Defender at the European Roma Rights Centre in Ukraine on a volunteering basis with the aim to support the principal's work in defending the human rights of Romani people across Europe and fighting against digital antigypsyism. In the meantime, she is dealing with the visual representation of Roma history and culture while establishing Art projects connected to Roma cultural heritage and Genocide.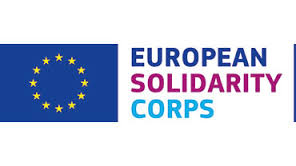 Nataliia is an European Solidarity Corps volunteer.