Booklet on resistance in youth empowerment and non-formal educational methods to turn victimhood stories into stories of resistance
The project MySoR – My Story of Resistance: From exclusion to active participation creates relationships and dialogue among diverse groups of marginalized youth and youth organisations (Dalit and tribal minority youth in India; indigenous youth in Nicaragua, Roma and Gitan@s in Hungary and Spain, and young migrant people in Italy); shares and compares practices of empowering disadvantaged youth for active participation; and uses the tools of storytelling to allow young people and youth workers to develop a positive self-identity by transforming their hardships into stories of resistance. Sharing their stories and drawing a positive picture of themselves not only enhance their skills and encourage them to stand up for their interests, but give them the opportunity to reach out to audiences who have the power to initiate changes as well.
Volunteers taking part in the project get to understand the histories and the struggles of minority communities and minority young people, discover their conscious or unconscious tools and methods of "resistance" and empowerment, exchange and learn ways of expressing these inspiring stories through different storytelling methods during focused local youth meetings.
This booklet serves to support the volunteers, as well as anyone who would like to work on the topics or resistance and storytelling, on this journey with definitions of different types or resistance, examples from past and present and non-formal educational methods.
The pdf can be downloaded from this link.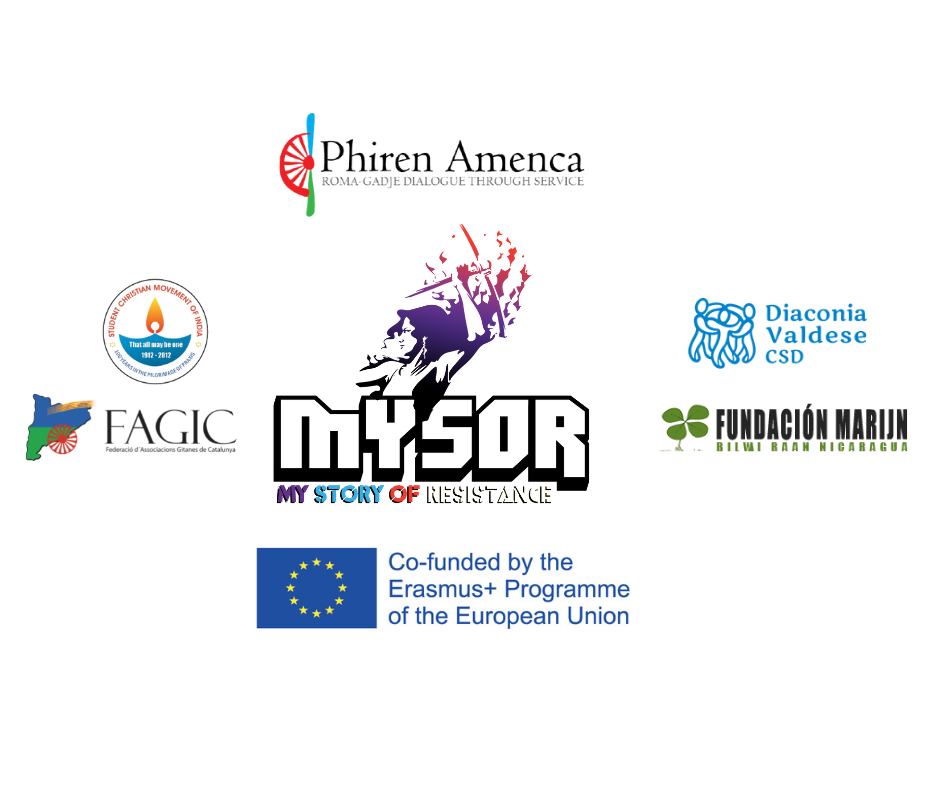 The My Story of Resistance – From exclusion to active participation is an
KA2 Capacity building for Youth project funded by the Erasmus+
Programme of the European Union. Views and opinions expressed are
however those of the author(s) only and do not necessarily reflect those
of the European Union or the Erasmus+ Programme. Neither the European
Union nor the granting authority can be held responsible for them.