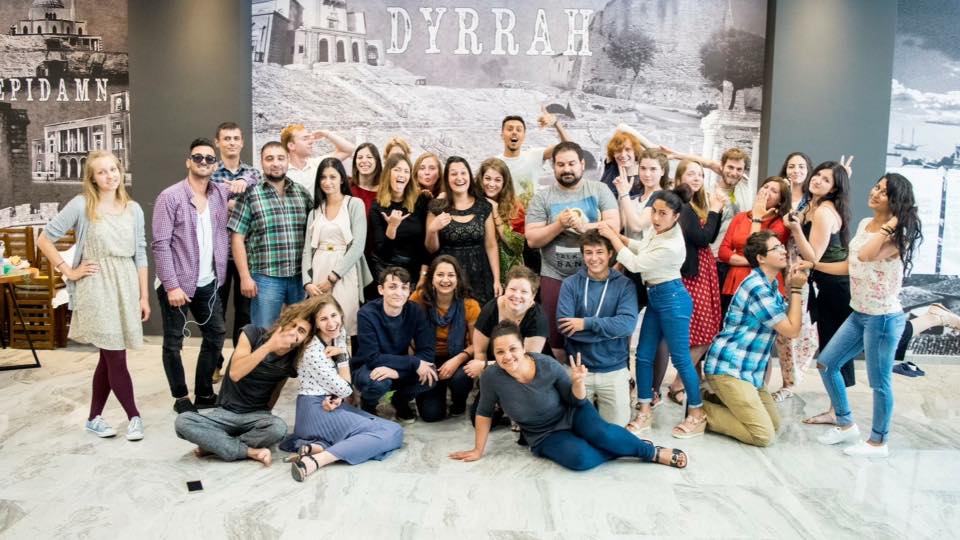 Open call for participants: Tools for Roma Youth Participation – access and opportunities of Roma youth in the policy processes
April 2018, Turin, Italy
Date: April 21-27, 2018.
Place: Turin, Italy
Number of participants: 30, age between 18-30
AIMS AND OBJECTIVES
The aim of the training is to bring together youth workers, volunteers, multipliers and local stakeholders in order to raise a debate about the importance of Roma (youth) representation in policy processes.
Participants will learn about past successes of the inclusion of Roma youth issues in European youth policies and they will also practice advocacy methods, such as public speech, debate, presentations, etc. We aim to reach out to local policy-makers and stakeholders as well.
During the training, young people and youth organizations can exchange their experience in working with young Roma and local stakeholders, and build upon previous experiences and results.
Main objectives of the training are:
– to train young people in the concepts and mechanisms of antigypsyism,
– to mobilize young people to become active citizens and work for positive social change,
– to be aware of the human rights situation of young Roma, especially in Italy,
– to raise awareness about Roma youth issues (policies, organizations agenda, etc.) and proposals on how to address Roma youth issues,
– to develop advocacy tools and train young people how to advocate for equal human rights and social justice and how to advocate against the raise of antigysyism and multiple discrimination.
PROFILE OF THE PARTICIPANTS
Present will be Roma and non-Roma volunteers, former volunteers, volunteer candidates and youth leaders who are active in Roma communities and experienced in working with Roma communities and/or Roma youth.
All participants must also:
be able and committed to act as multipliers in youth work on the themes of anti-discrimination and promotion of human rights with Roma young people, for the benefit of Roma communities and Roma youth
 be motivated to develop their competences in anti-discrimination work, human rights education and youth work and to share their experiences with other participants
be aged 18 – 30 (exceptions are possible)
be committed to attend for the full duration of the course
be able to work in English, or check with the coordination office that translation can be provided through other participants or team members
be resident in one of the partner countries: Belgium, Bulgaria, France, Hungary, Italy, Romania, Slovakia, Spain, Ukraine, Serbia
DRAFT PROGRAM
Saturday

Sunday

Monday

Tuesday

Wednesday

Thursday

Friday

9:00-9:30

Arrival

Welcome/Opening the day

Opening the day

Opening the day

Opening the day

Opening the day

Departure

9:30-11:00

Getting to know each other

Roma Youth Participation I.

Exploring good practices /invited orgs.

Advocacy on local level

Meeting with local institutions and stakeholders

11:30-13:00

Team building

Roma Youth Participation II.

Exploring good practices /invited orgs.

Human Rights Advocacy: tools and strategies

Follow-up actions (EYE 2018)

13:00-15:00

Lunch

Lunch

Lunch

Lunch

Lunch

15:00-16:30

 

 

 

 

17:00-18:30

Input on antigypsyism

Volunteering as a tool for Roma Youth Participation

Free time

How to advocate I.

(video training)

Evaluation with participants

Realities of young Roma in Europe and in Italy

What do we fight for

How to advocate II.

(video training)

19:00

Dinner

Dinner

Dinner

Dinner out

Dinner

Farewell party

21:00-

Welcome evening

Evening Program

Evening Program

Evening Program

Evening Program
WORKING LANGUAGE
English
DATES OF THE ACTIVITY
Arrival: 21st April 2018 (Saturday)
Departure: 27th April 2018 (Friday)
APPLICATION
Fill in the application form until February 18, 2018
You can find the application form here: https://goo.gl/forms/Ahg3xYE3P83Ee7Eo1
PARTICIPATION FEE
For this activity there is NO participation fee.
Reimbursement of travel costs:
The accommodation and food is covered by the organisers of the training. After the selection process, organizers will contact participants to organize their travel.
ANY QUESTIONS OR CONCERNS?
Contact our coordination team at [email protected]