(English below)

Tölts el 10 hónapot (2019 július-2020 május) Albániában, a tengertől fél órás útra fekvő Gjirokastra kisvárosában, mely 2005 óta szerepel az UNESCO világörökségi listáján.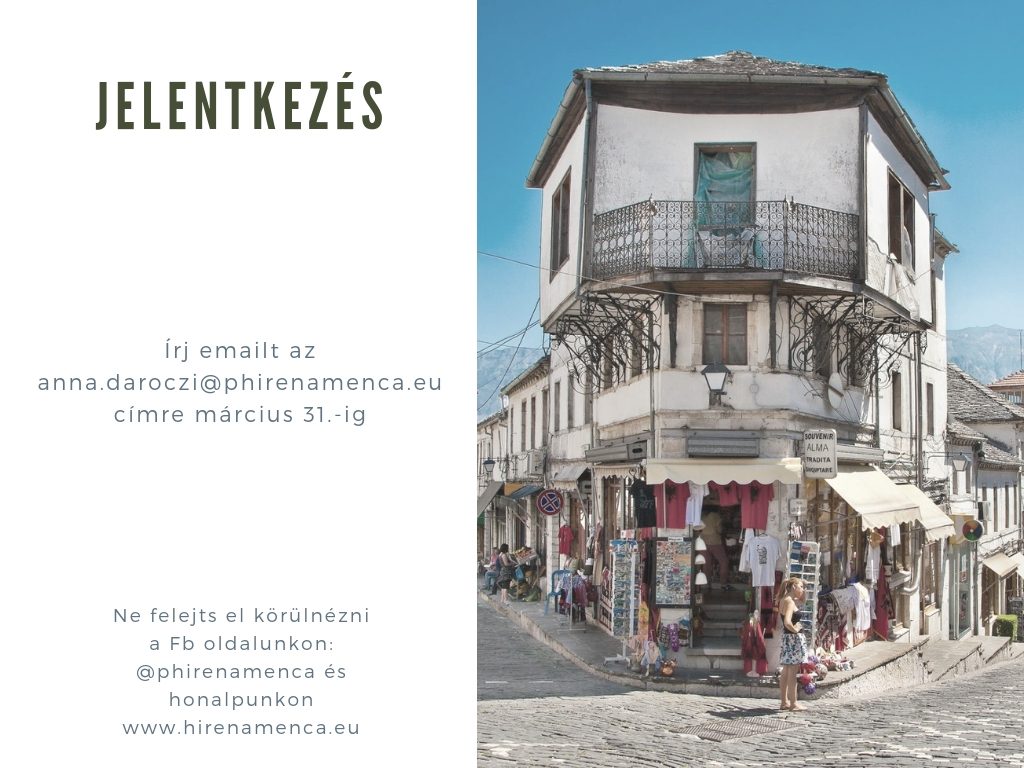 A feladatok:
Szabadidős foglalkozások tervezése és megvalósítása roma és nem roma gyerekekkel óvodában, iskolában és a helyi közösségi házban
Középiskolás fiatalok hasznos szabadidejének tervezése és bevonásuk a fogadó szervezet munkájába
Közös munka a helyi egyetem hallgatóival
Műhelyfoglalkozások szervezése
Információs kampányokban való aktív részvétel
Közösségi munka a helyi roma és nem roma lakosokkal
Részleteket itt olvashatsz:

Jelentkezz emailben az [email protected] címen most!
Volunteer in Albania!
Spend 10 months (July 2019-May 2020) in the town of Gjirokastra (UNESCO World Heritage Site since 2005) in Albania, thirty minutes away from the most beautiful beaches of the country!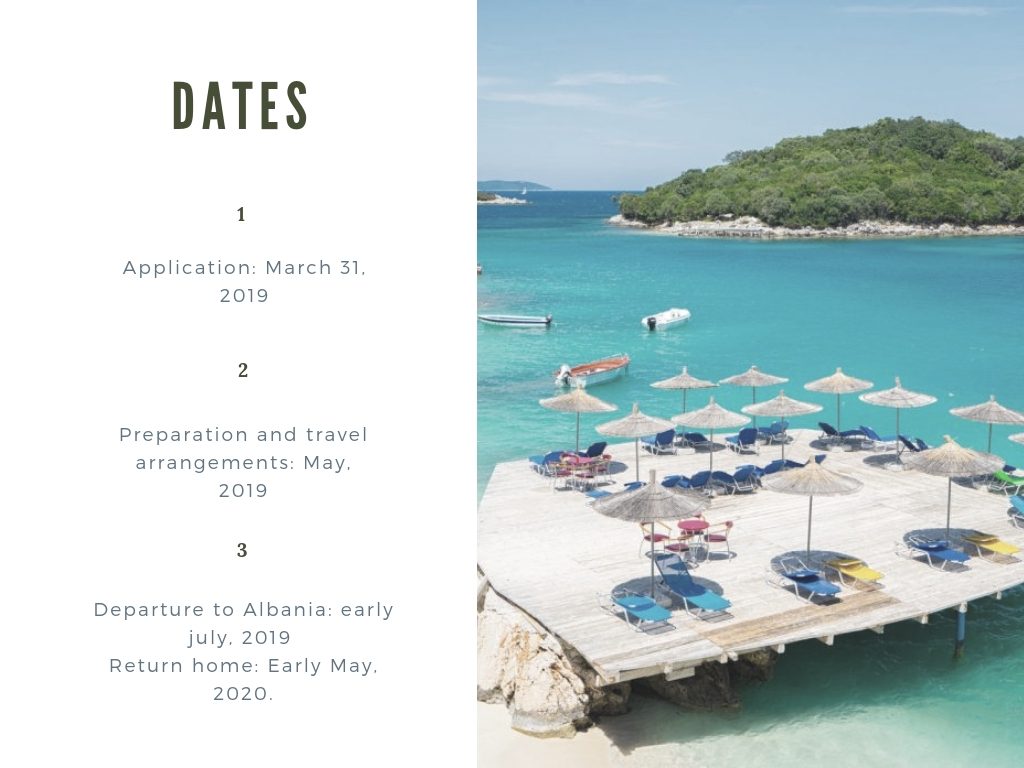 Activities:
Planning and organizing spare-time activities for Roma and non-Roma kids in kindergardens, schools and in the local community center
Involving high school students in the work of the hosting organization
Building cooperations with local university students
Holding workshops
Active engagement in info campaigns
Community work with the locals
You can read the details here:
Apply via email at [email protected] now!