Deadline Extended to June 5th, 2013

[hr]
Description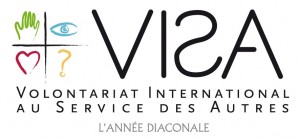 VISA-AD currently opened a call for applications for young European Roma between 18 – 25 years to participate in a Voluntary Service (French Service Civique) project in France. The project offers diverse learning and service opportunities, including national and international seminars. The volunteers engage weekly around 35 hours in the working fields
working at an elderly home,
working with people with disabilities,
working in a school,
working in a hospital,
depending on the skills and interests of the volunteers. The program encourages volunteers to express and to realize their own ideas and initiatives during the service! The program covers room, board, health insurance, and monthly pocket money. Volunteers will be provided with 3 support seminars in France during their service, and 2 international Phiren Amenca seminars.
The call for applications is open for young European Roma between 18 to 25 years. Volunteers must speak basic French by the start of the voluntary service term. For further questions do not hesitate to contact us.
[hr]
Application
Send your motivation letter, your CV and the Phiren Amenca application form by June 5th, 2013 to [email protected]
Application form
Download the Phiren Amenca Volunteer Application Form (PDF) here
Dates of the project
01.09.2013 – 30.06.2014
Duration
10 months
[hr]
Description of the hosting organization
VISA – L' année diaconale, France is a French network of locally and nationally recognized institutions in the health, social and educational fields. Today their hosting members include Protestant or Catholic, as well as secular organizations. Visit http://www.visa-ad.org for more info.
VISA – L' année diaconale is member of Phiren Amenca International Network, a network of Roma and non-Roma volunteers and voluntary service organizations creating opportunities for non-formal education, dialogue and engagement, in order to challenge stereotypes and racism.
[hr]