On November 14, 2023, the annual Belgian National Roma Platform took place in Brussels. The meeting occurred at the National Roma Contact Point building in Brussels and was co-organized by Phiren Amenca, who serves as the coordinator for Roma Civil Monitoring in the country. Over 30 individuals from various institutions and organizations participated in the meeting.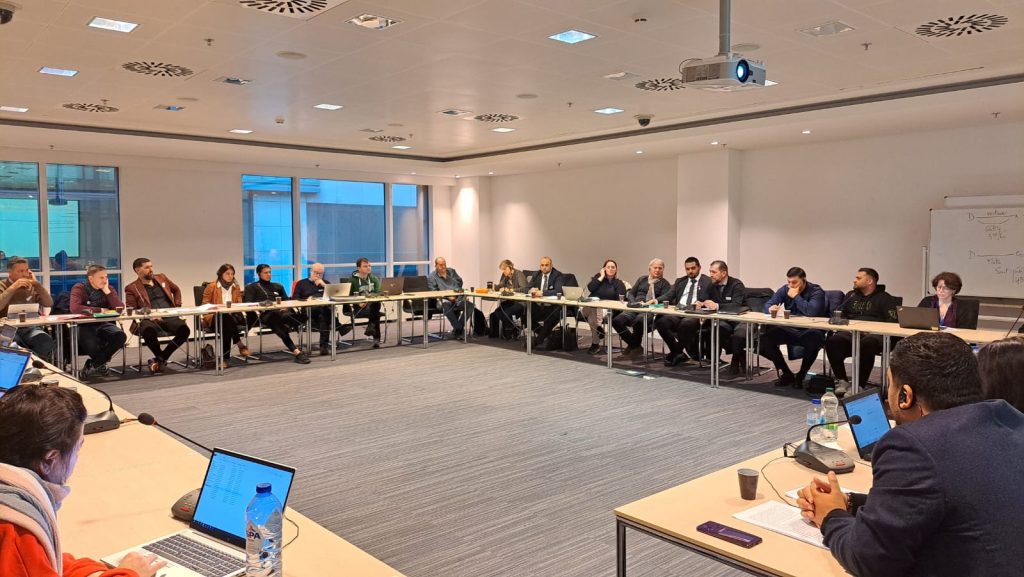 Mathilde Vargnies, currently implementing the duties of the Roma Contact Point for Belgium, provided a brief overview of the Belgian National Roma Strategy. Following this, Atanas Stoyanov from Phiren Amenca who is the coordinator for Roma Civil Monitoring in Belgium and the Netherlands, delivered a presentation. His presentation was on the assessment of the quality of Belgium's national strategy, highlighting its strengths and weaknesses. Some of the weaknesses mentioned included the fact that Gens du voyage (Travellers) in Belgium still cannot exercise their right to housing, antigypsyism is not institutionally recognized in Belgium, an child begging is overlooked by social services, contributing to a negative image of the Roma community nationwide.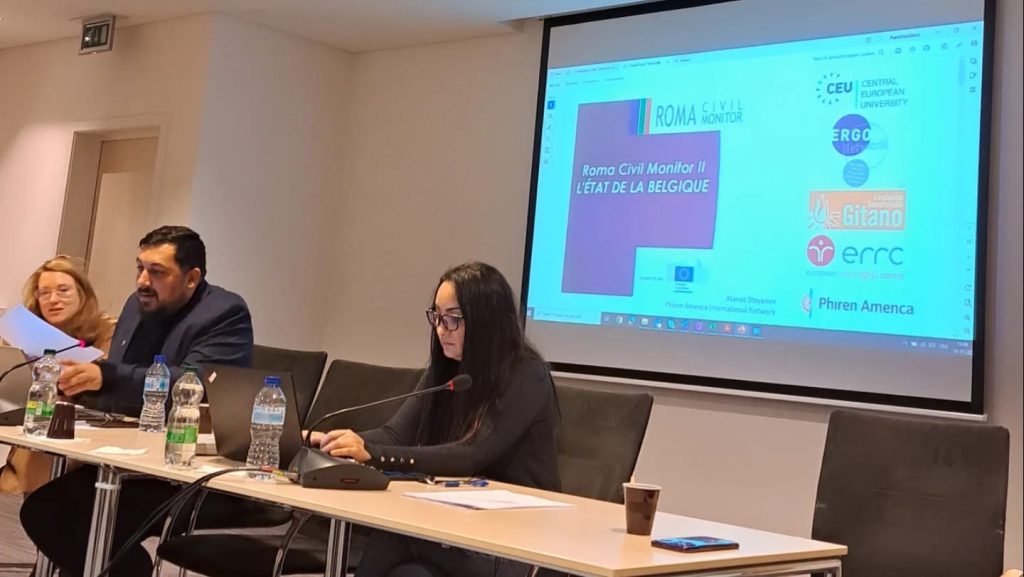 Civil organizations also raised other issues, such as the lack of designated places for travelling Roma (Gens du voyage) and the dropout rate of Roma students. The question of how to make the national Roma platform more effective was also discussed. Imer Kajtazi from the Romani European Union Jekhipe presented their network's proposal for improvements in this regard.
The meeting concluded with a presentation by Sibylle Martin from the Roma Team of the European Commission regarding funding opportunities through the CERV program. As a subsequent measure, there was highlighted emphasis on the imperative to establish a regional framework for engagement and monitoring of initiatives associated with the Roma strategy within the regions of Flanders, Wallonia, and Brussels-Capital. To facilitate this endeavour, Phiren Amenca will engage in consultations with the National Roma Contact Point of Belgium.