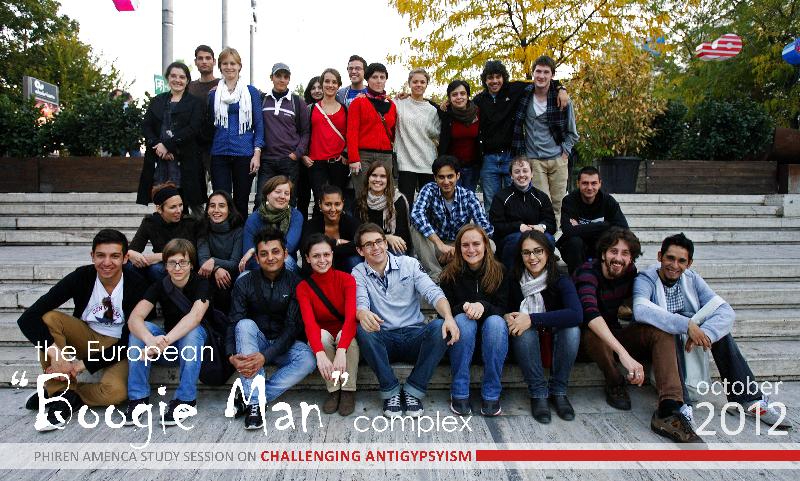 The European "Boogie Man" Complex – Phiren Amenca Study Session on Challenging Antigypsyism ran from October 14 – 20, 2012 at the European Youth Centre Budapest, Hungary. 40 Roma and non-Roma volunteers, volunteer candidates, youth leaders came together from 15 countries in Europe and North America.
The study session raised awareness of youth activism to challenge stereotypes and antigypsyism, supporting the work of young Roma and non-Roma volunteers as they engage to tackle discrimination and promote inclusion in diverse voluntary service placements from across the world.
Each spring and fall Phiren Amenca hosts in cooperation with member organizations and this time with the Youth Department of the Council of Europe a one week seminar for current volunteers and volunteer candidates from around Europe focusing on the exchange of experience and on Roma history, antigypsyism, discrimination, stigmatization, xenophobia, identity and culture; globalization and migration; as well as youth engagement and Roma initiatives in Europe.
For further information, see Outline of Study Session – The European "Boogie Man" Complex
photos
[hr]
video

[hr]