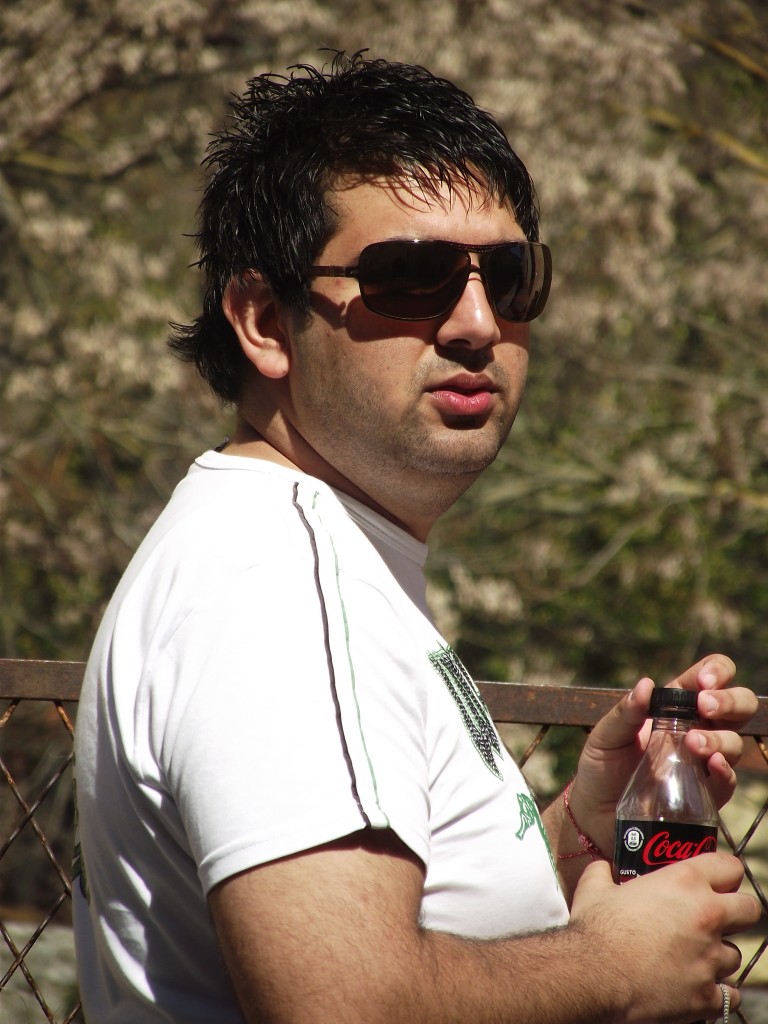 My name is Merdjan Jakupov. I come from Macedonia and I'm 24 years old, and I was doing my voluntary service last year from January – December 2011 in Amaro Drom e.V. Berlin. I come from the north-east of Macedonia, a small town called Kratovo. In my home town I was a member of the Regional Roma Educational Youth Association (RROMA www.romassn.blogspot.com ).
RROMA is a youth led organization, which works on mobilization and empowerment of youth through creativity by promoting opportunities for personal development and integration in society as active citizens and making them positive role-models of their community. RROMA was my sending organization and Amaro drom e.V was my hosting organization.
Amaro Drom e.V. is a national organization with more local organizations.  It is an intercultural self-organization of young Roma and non-Roma which was established in 2006. The main focus is the socio-cultural youth work, the strengthening of self-initiative, mobilization, networking and self-esteem of young Roma and their political and societal participation. When I arrived to Amaro Drom e.V I felt the good and warm atmosphere for my welcome.
At the beginning of my voluntary service I was going to a language school to learn the German language, but parallel we also had a kind of introduction to Amaro Drom e.V. In time I was included in more working fields. First I was working on the website and after few months we created a new one. I also created some flyers and publicity materials, where I had help from others to learn something more about creating professional publicity materials.
After a time I was included in youth work, visiting different meetings. With my involvement in this work I was the national coordinator from ternYpe – International Roma Youth Network ( www.ternype.eu ) in Germany. I was also included in naming the campaign " European youth campaign for All in one Society". I participated in a lot of meetings from ternYpe where I was sharing my experience and of course learning something new for myself. At the ternYpe meetings I also met new friends, where we came together in one place and to hear about each other's work, and how the situation is looking about the Roma in their countries. We are youth from 9 countries, working together in our network with the same goal of reaching something which belongs in the frame of the network. I participate also in a lot of other international youth exchanges.
One of the international youth exchanges was the Phiren Amenca seminar for Roma and non-Roma volunteers. My volunteer service ended in December 2011, but I'm still very involved in the work in Amaro Drom e.V. I have I applied for a study place and want to finish my studies in Berlin.
That is about the experience, responsibility and the working background of my voluntary service. Now some word about the life in Berlin. I like Berlin, the way of living in Berlin. I live in Neukölln,  it  is a borough of Berlin and very multicultural. I like the work that Amaro Drom e.V. is doing, as well as the local organization Amaro Foro e.V. And I'm really happy that I'm part of the international, national and local team who strive to reach the goals of our work.
[hr]