People call me "the energetic Lily" because they see how much energy I have and how much I am always ready to volunteer and dedicate my time to a humanitarian cause.
My name is Lilia Khazri and I am from Tunisia. I am a 21-year-old international relations student, feminist and social activist advocating for gender equality, human rights and youth empowerment. Throughout my journey with activism, I have volunteered and worked a lot with national and international organizations. The latter helped me develop different leadership skills and motivated me to always seek making a change in my community and why not in the world. Currently I take over different positions, including being the Global Focal Point for the United Nations Major Group for Children and Youth, as well as being one of the Youth Action Team leaders of CIVICUS. Additionally, I am the co-founder of SPEAK UP Tunisia, which is a project dedicated to empowering youth through cultural exchange.
Currently, I am doing an ESC for one year in Hungary, which started on the 28th of February 2021 and will end the same date in 2022. One of the main motives that encouraged me to volunteer abroad under the framework of Erasmus + and European Solidarity Corps, is my high passion towards community service, effective participation in life matters and social engagement. Thus, I selected this project that focuses on Roma Minority children and youth.
I believe this project will add a lot of advantages to my advocacy journey as a young activist and will arm me with the necessary tools to be more involved not just in my country but also abroad. So far, I have been learning a lot about Hungary, its traditions and customs, the people, volunteering overseas and of course about myself. Every day, I am learning how to go beyond my identity and look up at " universal humanity" ; interact with people and impact their lives as much as I can. All of this is filling my soul with joy and excitement to build a long-lasting relationships with the kids and my hosting community. Every person here has a different personality and every day I am appreciating the kindness of the people I am currently surrounded by in here.
At last, I want to highlight the fact that volunteering with European Solidarity Corps is more than a blessing. It is an exquisite opportunity to embark in a new chapter in your life, to say yes to embracing your capabilities and to go after adding a true meaning to your life through helping others.
Act, volunteer , change and improve what is between your hands because you never know how a simple word or an action can change the life of another person around you. Humanity is calling you!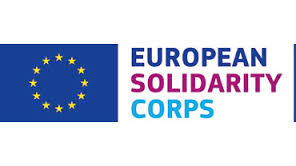 Lilia is an European Solidarity Corps volunteer