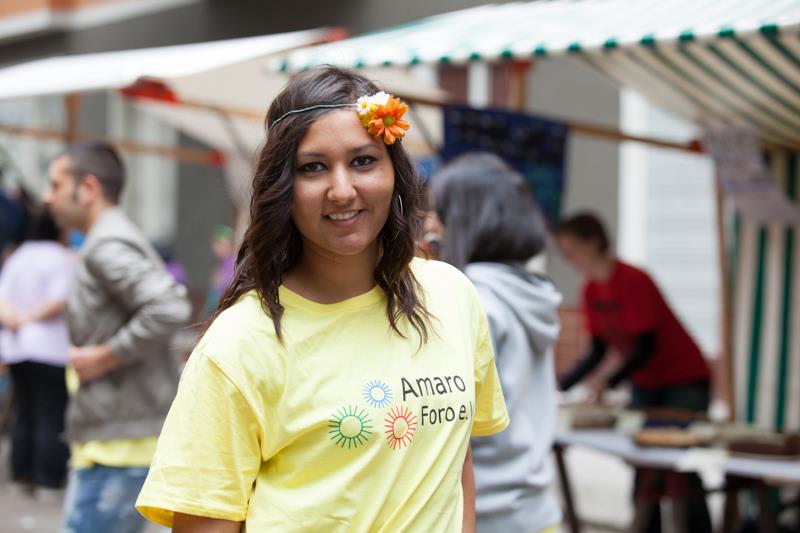 why a voluntary service?
The voluntary service program offers you many learning and service opportunities while living and engaging abroad in a local community or project for up to one year. Volunteers engage for different reasons. It may be to make a difference in society or perhaps to learn something new. It might provide a way to be challenged, to explore a new field and it allows the volunteers to feel needed, to test themselves, or possibly another reason entirely.
More than likely it will also encompass an interest in working and living abroad, a desire to experience a new culture, a willingness to learn a new language, to improve skills and to get unforgettable experiences.
[hr]
[threecol_one]
what's in the program?
service opportunities
35-38 hours/week in a clearly defined project matching the interests and needs of the volunteers and the hosting placement. Phiren Amenca partners offer diverse placements which may include youth and sport activities, social inclusion, arts and culture, education, environment and human rights.
learning opportunities
Specific seminars/skills related to the hosting placements, language courses, national and international seminars on intercultural learning, human rights, Roma issues and challenging stereotypes, racism and antigypsyism.
networking
with other Roma and non-Roma volunteers from around Europe.
support
As volunteer you have a local mentor supporting your life and work in the local community during this intercultural experience.
[/threecol_one] [threecol_two_last]
conditions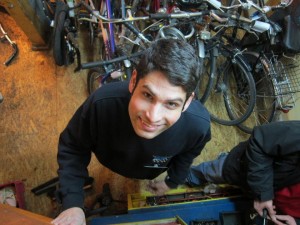 duration of the project
2-12 months, most projects are long-term between 9 and 12 months.
who can apply?
Young people between 17-30 years. No special degree, skills or experience required, but motivation and engagement is important. Certain placements might have further requirements.
which partners are involved?
Each project involves the volunteer, a sending and a hosting organization which need to be accredited by the National Agencies implementing the Erasmus+ program, and which can be found in the EVS Database.
financial conditions
The participation in an EVS activity is free of charge for volunteers, with the exception of a possible contribution to travel costs and additional expenses not linked to the implementation of the activity. The Erasmus+ program covers the essential costs for volunteers' participation in the EVS activity, including accommodation, food, pocket money, local transport, language course and insurance.[/threecol_two_last][hr]
how to participate?
What is your personal motivation? What is the area in which you want to commit yourself? For how long are you ready to commit yourself?
Write a CV and a motivation letter; fill out the Phiren Amenca Volunteer Application Form (PDF) here. Contact us. Then we can arrange a call or personal meeting.
For more information, visit our website. You will find reports of volunteers and the current open calls. Don't hesitate to contact the Phiren Amenca members in your country.
[hr]
what to expect?
1. application and preparation time
(3-6 months)
Phiren Amenca as sending organization is committed to help you find out your personal interest and motivation and support you during the whole process. After finding the right placement, and a successful selection by the hosting organization, the preparation includes logistical and administration matters, and a seminar on intercultural learning and conflict-resolution.
2. voluntary service time
(2-12 months)
Work with the hosting organization, language course, seminars & meetings with other volunteers, realization of an individual initiative.
3. support
The program provides necessary support including: accommodation, food, pocket money, travel costs, local transport, language course, a mentor.
4. after the service
share experiences, receive a Youthpass certificate, EVS event in home country, participation in the platform of former volunteers in the Phiren Amenca network, seminars.
[hr]
European Voluntary Service
The European Voluntary Service is a funding program within the ERASMUS+ program of the European Commission. The activity allows young people aged 17-30 to explore their interests and engage with social activism through unpaid and full-time voluntary service for up to 12 months in another country within or outside the European Union.
Young volunteers are given the opportunity to contribute to the daily work of organizations dealing with youth information and policies, civic engagement, social care, inclusion of disadvantaged, environment, non-formal educational programs, culture and creativity, development cooperation and to strengthen their competences through non-formal education, active citizenship, solidarity, social inclusion and participation of young people in society. We believe that volunteering is a powerful tool for social change, as volunteers dedicate their time and energy to contribute to society.

[hr]