Center for Interethnic Dialogue and Tolerance "Amalipe", Bulgaria, in partnership with Phiren Amenca International Network organized a training for young Roma and non-Roma activists on "Strengthening positive narratives about Roma". The training took place in Veliko Tarnovo, Bulgaria, between 6 and 10 June 2023, and was held in parallel with the Open Heart Roma Children's Festival organized by Center Amalipe. The background to the training was based on the fact that antigypsyism has serious negative consequences for the self-esteem, confidence and identity of young Roma. In society, Roma are often stereotyped as criminals, uneducated or poor, and Roma culture and history are underrepresented or misrepresented in curricula and media. Such negative attitudes and opinions have lasting effects on the identity of young Roma. Previous YAG trainings have focused on recognizing and countering anti-Roma hate speech, as well as understanding intersectional discrimination in Roma communities, and the internal antigypsyism that young Roma can experience.

With this training, the organizers aimed to take a step forward in strengthening Roma identity among young Roma and to combat antigypsyism by reinforcing positive narratives about Roma. This was achieved by sharing personal stories, showcasing iconic Roma heroes and heroines and highlighting the valuable contribution that Roma make to building European societies. The training also showed good examples of promoting Roma culture and traditions. During the five days of the training, participants were presented with different practices, tools and methods that promote positive narratives about Roma. Examples were presented such as educational mediators who help students understand Roma culture and history, lessons on Roma folklore held in schools, and the Roma children's festival "Open Heart" organized by the Amalipe Center. These practices provide opportunities for young Roma to connect with, take pride in and present Roma culture to the wider community. Participants were given the opportunity to hear personal stories of successful young Roma who defy stereotypes and contribute to change in society. This helped the young people to be inspired and to see that they too can become active agents in spreading the positive image of Roma. During the training, it was emphasized that each participant had the role and opportunity to multiply what they learned and share their personal stories.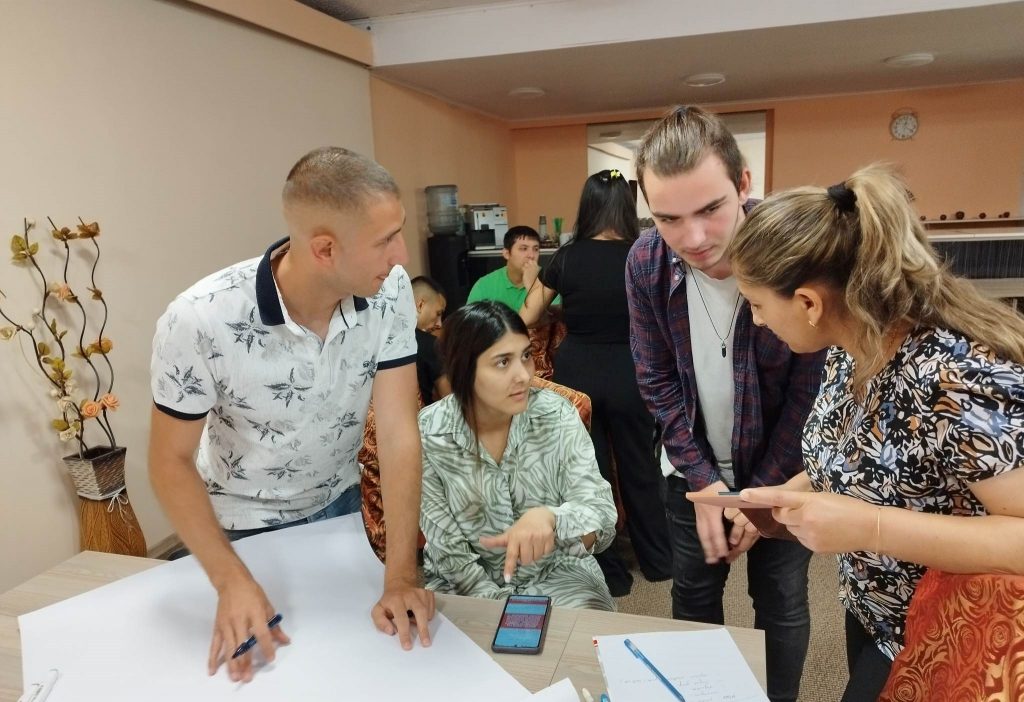 One of the interesting sessions was "Social Media Campaigns to Promote the Positive Image and Culture of Roma Youth" by Denitsa Ivanova who shared the following aspects:
The importance of social media: the impact of social media and its ability to reach a wide audience; the importance of using social media as a powerful tool to promote the positive image and culture of Roma youth.
It also gave some ideas for campaigns that could be used to promote Roma culture and youth. These ideas include creating positive videos, sharing stories and experiences of Roma youth, publishing information about Roma traditions and cultural heritage and other creative approaches, and she also presented the interactive game that Amalipe Center created with questions about Roma culture.
During her presentation, she emphasized the importance of measuring the impact of social media campaigns. She shared methods and tools for evaluating the effectiveness of campaigns, such as the number of likes, shares, comments and other metrics that help to measure the results achieved and to analyze the success of the campaign.
In her speech on a successful social media campaign, Denitsa Ivanova shared the following tips and recommendations:
– Defining the campaign goal: The first step towards a successful social media campaign is to define a clear goal. This could be raising awareness, changing attitudes, encouraging action or something else. Defining the goal will help to focus and build appropriate strategies and tactics.
– Know your audience: It is important to understand who your campaign is for. Researching your target audience will help you understand their interests, preferences and needs. This enables you to create content that is relevant and appealing to your audience.
– Create exciting and quality content: To attract attention on social media, you need to create content that is exciting, visually appealing and quality. Use a variety of formats such as text posts, videos, images, graphics and more. Be creative and unique to set yourself apart from the masses.
– Interactivity and Audience Engagement: Use interactive elements like quizzes, polls, games, hashtags and challenges to engage your audience and get them involved in your campaign. Encourage people to share their opinions, experiences and stories, which will boost engagement and interaction with your campaign.
– Constantly monitor and analyse results: regular monitoring and analysis of campaign data is essential. Evaluate the effectiveness of your posts, audience interaction, number of shares and comments, and impact on your target audience. This data will help you modify and optimize your strategy for better results.
These tips and guidelines helped participants understand how to create and manage a successful social media campaign that will help promote a positive image and culture of Roma youth.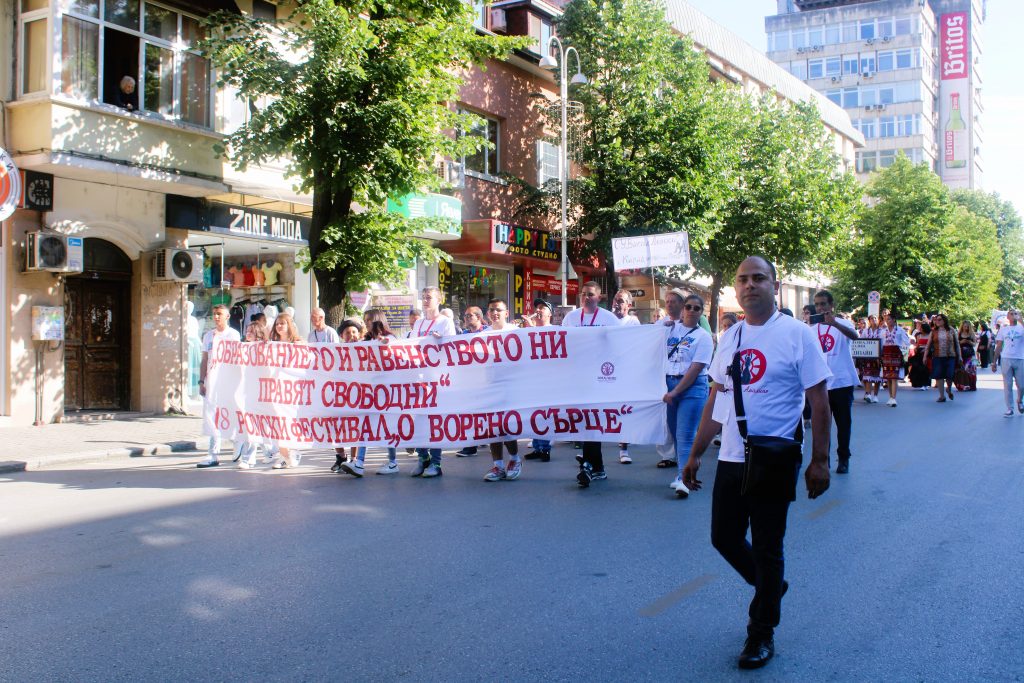 On the last day, all participants joined the Roma Children's Festival "Open Heart", helping to realize it and at the end of the day they took part in a march in Veliko Tarnovo, which was organized to draw the attention of the society to the problems faced by Roma children.
The training in Veliko Tarnovo was a successful initiative that not only strengthened the Roma identity of young Roma, but also empowered them to be active agents of change. Through the training it was realized that positive narratives about Roma are a means to create a more tolerant society.
In conclusion, the "Strengthening Positive Narratives about Roma" training offered participants a variety of activities that helped them to expand their knowledge about Roma culture and youth. Participants gained social media skills, developed a script to promote Roma culture, discussed opportunities to create positive campaigns and media understanding. This training was an important step towards achieving a better understanding and acceptance of Roma culture and youth in society.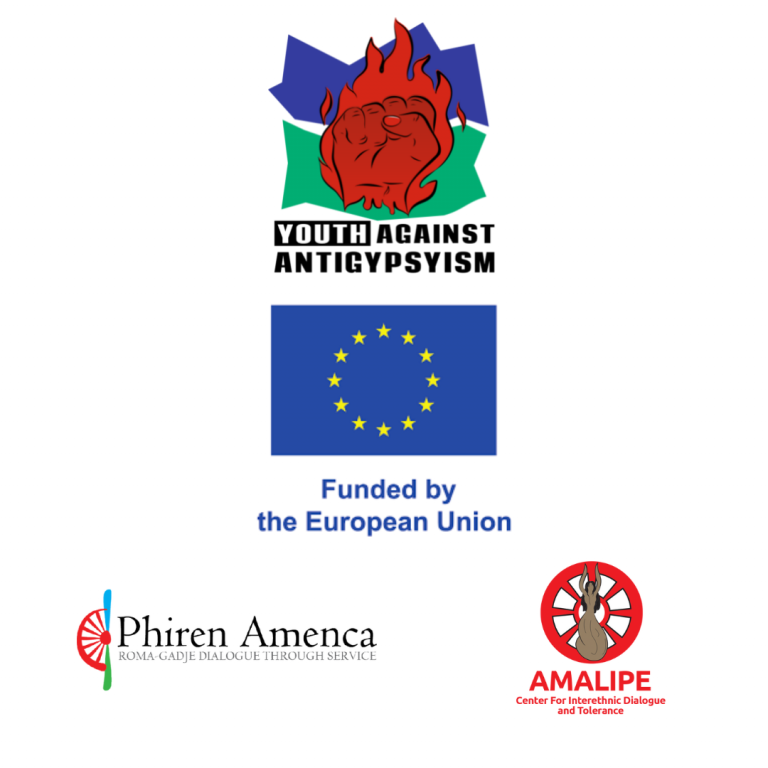 The training was implemented within the YAG project by Center "Amalipe", Bulgaria. The YAG project (Project No. 101049207) is funded by the Citizens, Equality, Rights and Values Programme (CERV) of DG Justice, European Commission and coordinated by the Phiren Amenca International Network, Belgium in partnership with RGDTS, Hungary and the Centre for Interethnic Dialogue and Tolerance "Amalipe", Bulgaria. However, the views and opinions expressed are solely those of the author(s) and do not necessarily reflect those of the European Union . Neither the European Union nor the granting authority can be held responsible for them.