Strasbourg, 8-11 June 2023
The European Youth Event (EYE) is happening on 9 and 10 June 2023 in Strasbourg, France! The EYE 2023 is expected to bring together around ten thousand young people from all over Europe to take part in a number of activities designed and prepared by young people for young people at the premises of the European Parliament in Strasbourg and around it!

We are excited to offer space for 30 young Roma and non-Roma to become part of the Phiren Amenca team in this massive event. The draft program of the EYE 2023 and all you need to know about it are available here.
Participants who join will be able to choose from many different activities offered by the EYE 2023, meet and discuss with MEPs and shape the European Parliament agenda.
Who can apply?
Young Roma and non-Roma age between 18-30 years old, coming from EU Member States as well as EU candidate member countries (Albania, Bosnia and Herzegovina, Moldova, Montenegro, North Macedonia, Serbia, Turkey, and Ukraine), and can attend the whole duration.
How to apply? Fill in the application form
Application deadline: 23 April 2023, 23:59 CET.
Dates of the activity: 8-11 June 2023 (8th and 11th are arrival and departure days)
Place: Strasbourg, France
Phiren Amenca will cover travel, accommodation and meals for all participants. There is no participation fee to attend this activity. After you receive a positive answer that you are selected as a participant, the Phiren Amenca team will organize your travel. Given the short deadline for
In order to facilitate the entrance to the EYE and the European Parliament, Phiren Amenca is collecting personal data, which is strictly protected under the EU GDPR regulations.
Should you have questions, please send an e-mail to: [email protected]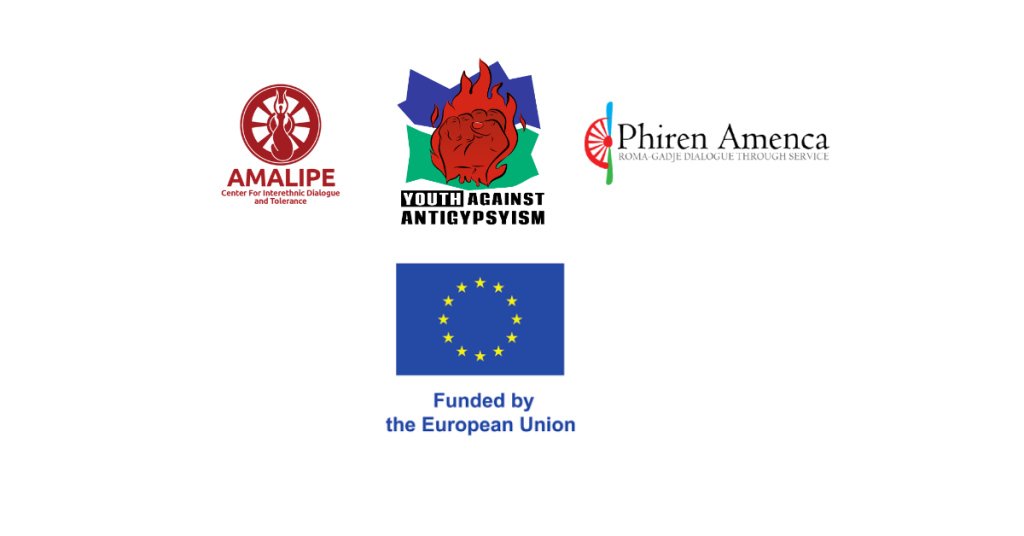 This activity is implemented within the YAG project. The YAG project (Project No. 101049207) is funded by the Citizens, Equality, Rights and Values Programme (CERV) of DG Justice, European Commission and coordinated by the Phiren Amenca International Network, Belgium in partnership with RGDTS, Hungary and the Centre for Interethnic Dialogue and Tolerance "Amalipe", Bulgaria. However, the views and opinions expressed are solely those of the author(s) and do not necessarily reflect those of the European Union . Neither the European Union nor the granting authority can be held responsible for them.