7 September, 2022
Between 31 August and 4 September 2022, the Phiren Amenca International Network brought to Budva, Montenegro 26 youth workers from across Europe. The main goal of the event was exchanging experiences, methodologies, and ideas concerning fighting antigypsyism in everyday life and in youth work. Participants from Belgium, Hungary, Montenegro, Slovakia, and Spain shared their experiences in working with young Roma from their local perspectives.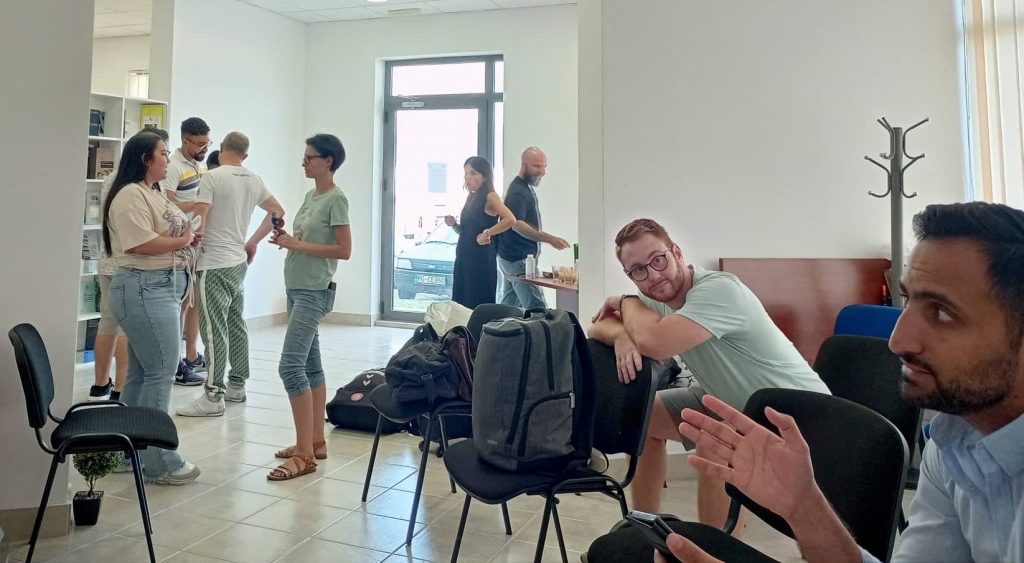 They discussed the existing publications and guidelines to combat antigypsyism, such as "Mirrors" of the Council of Europe and "Do you step in?" of the Phiren Amenca Network. Furthermore, they focused on new methodologies such as the "Fair Play" equality game developed by the Anne Frank House which is an educational game about dealing with discrimination and confronting young people with their own choices.
The exchange was a platform to present the realities and main challenges young Roma in Montenegro face. Mr Elvis Berisha, Director of the Phiren Amenca-Walk with us NGO from Montenegro welcomes the youth workers in their office and presented their work with Roma and Egyptian minorities in Montenegro, particularly in the field of media.
The meeting was a great occasion to maintain the cooperation between the participating partners: the Association of Young Roma (Slovakia), RGDTS Kft (Hungary), FAGiC (Spain), NVO Phiren Amenca (Montenegro) and the Phiren Amenca Network (Belgium). The participants discussed future plans for collaboration. All youth workers have elaborated on obtaining a Youth Pass certificate.

The exchange was funded by the Flemish National Agency JINT under the Erasmus Plus Programme of the European Commission.