My name is Semran Sulejman and I am from North Macedonia, Skopje. Recently I finished my B.A in law at the Faculty of Law Iustinianus Primus in Skopje. I was also part of the 2019/20 cohort of the RGPP program at the Central European University (CEU) in Budapest. There I had my tutoring in Human Rights.

In 2021 from July to October, I had short-term position as Proud Roma Free Europe (PRFE) campaign coordinator in North Macedonia with the European Roma Institute for Arts and Culture (ERIAC).

In October 2021, I joined Phiren Amenca as a European Solidarity Corps (ESC) volunteer. The reason why I choose to volunteer in this organization is the portfolio that Phiren Amenca has in challenging discrimination, racism and antigypsyism. What I especially like about their activities is that they are sharing their knowledge to Roma and non-Roma through non-formal education. I am thrilled that I am joining in an NGO that actively works in these topics.

Besides the above-mentioned activities that my host organization obtains I also want to learn more about the behind the scenes part. I want to learn how a project is created, the activities that help the project to be implemented inside an NGO etc., and gain practical knowledge.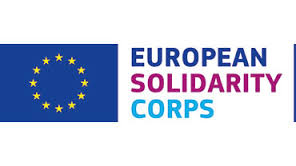 Semran is an European Solidarity Corps volunteer in Budapest, Hungary